Pilates Method & Functional Training
Our method is what makes us different.
A challenging, low impact, total body workout that focuses on strengthening the core and elongating rather than bulking musculature.
Pilates is a resistance-based exercise that uses tension to strengthen and stretch, allowing the body to develop a long, strong, lean form. Functional training attempts to adapt or develop exercises which allow individuals to perform the activities of daily life more easily and without injuries.
Our small class sizes mean that you get more hands-on instruction with an emphasis on technique, which leads to amazing results.
Our experienced and knowledgeable instructors deliver quality programs with your goals in mind. Their understanding of anatomy and movement, combined with years of teaching experience, give them the ability to help you tweak your form.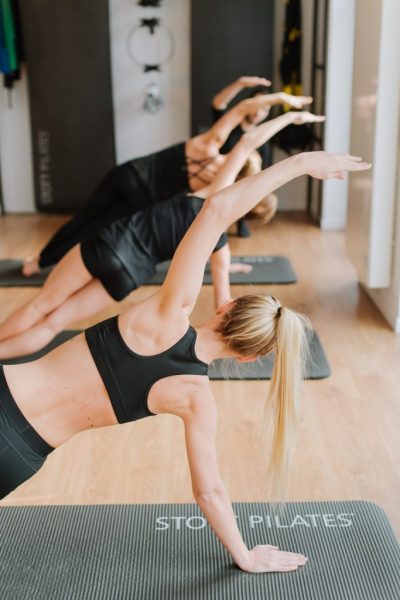 Discover the studio in 3D